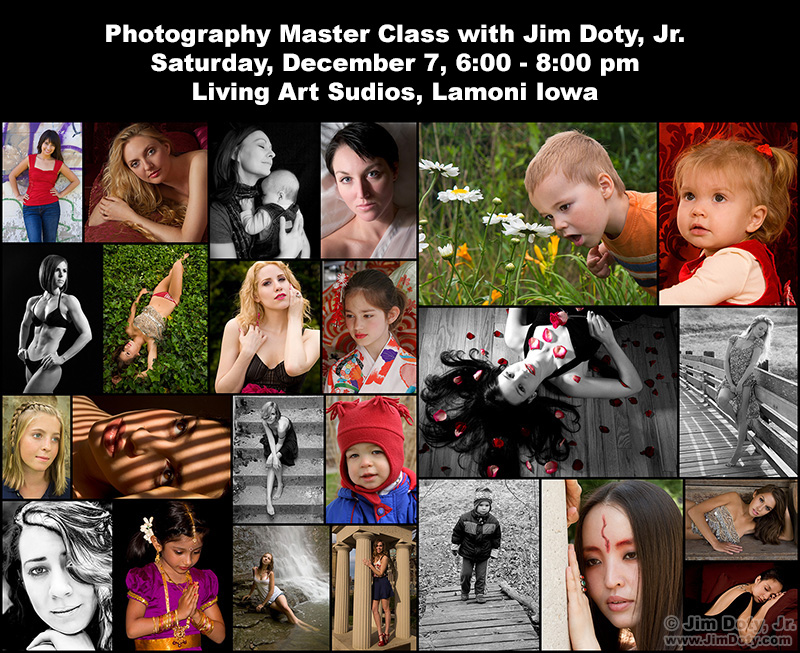 Guess what I am doing this week? Re-working the presentations for my master class this Saturday evening in Lamoni. I do this before every class, workshop, and seminar. I revise this and that, add new things, and work on ways to make what I do even better. The primary emphasis for this class will be portrait photography.
I started teaching in 1995 at the Kalamazoo Institute of Arts in Michigan, and I did workshops for The Ohio State University the last 7 years I lived in Ohio. Plus I do workshops at Park of the Pines in northern Michigan and in Colorado. As Bob Walker (my Colorado workshop manager) and Winnie Johnston (my Michigan workshop manager) can tell you, I change my workshop presentations every year. That's how I roll!

If you want to register, go to the Living Art Studios Facebook page.