You've seen this young lady before. I have been photographing Ava and her sisters for over 15 years. This is one of our first impromptu photo sessions. This is my favorite image for April 13.
Eleven years later on the same date, I photographed her sister Erin. This is my second favorite photo for this date.
This year on April 13 I was at Graceland University's 5K Color Run. The college students mostly ran. This is my third favorite photo for April 13.
Younger persons mostly collected eggs. This is my grandson Terran. 1,000 Easter eggs was spread along the course and every egg had something inside. One lucky person opened their egg and found a $100 bill. The 5k run was sponsored by the Enactus program at Graceland.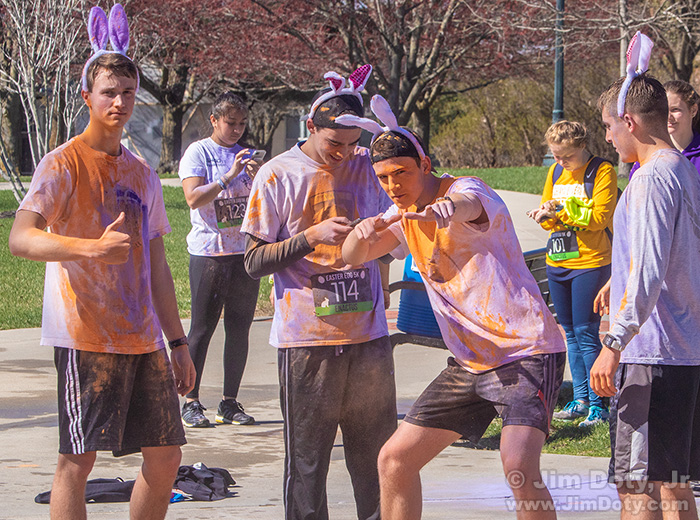 The color part of the run came at the end of the 5K.
Our grandsons at the end of the 5K.
Yes. More poppies from a trip to California. I can't resist.
Links
Series: Favorite Photos by Date – all about this series
Favorite Photo, February 17 – Ava and her sisters