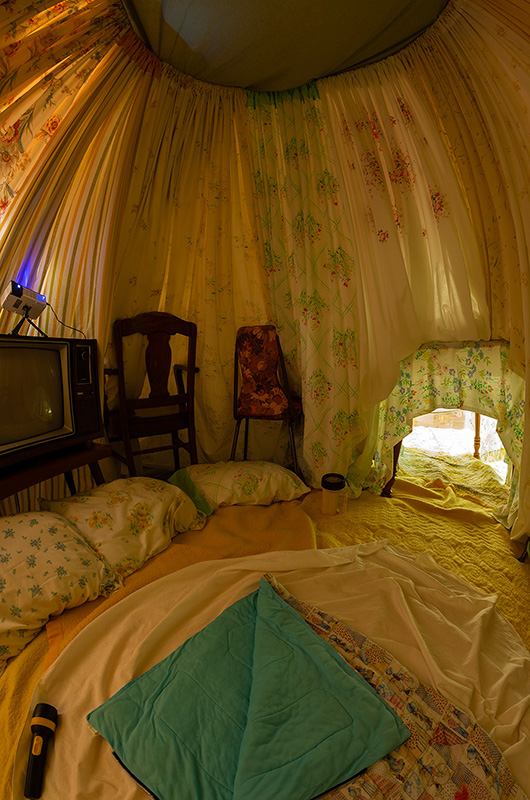 What kid doesn't like making and hanging out in a blanket fort? I was at "Picking Up the Pieces, an art exhibit at Graceland University by Julia Franklin (story here). I crawled inside the blanket fort to take pictures.
To take this all in I made two images with a 15mm semi-fisheye lens, one for the sleeping bag, blankets, TV, and chairs, and a second for the upper walls and part of the ceiling. Then I stitched them together in Photoshop to make one image. This is my favorite image for February 7.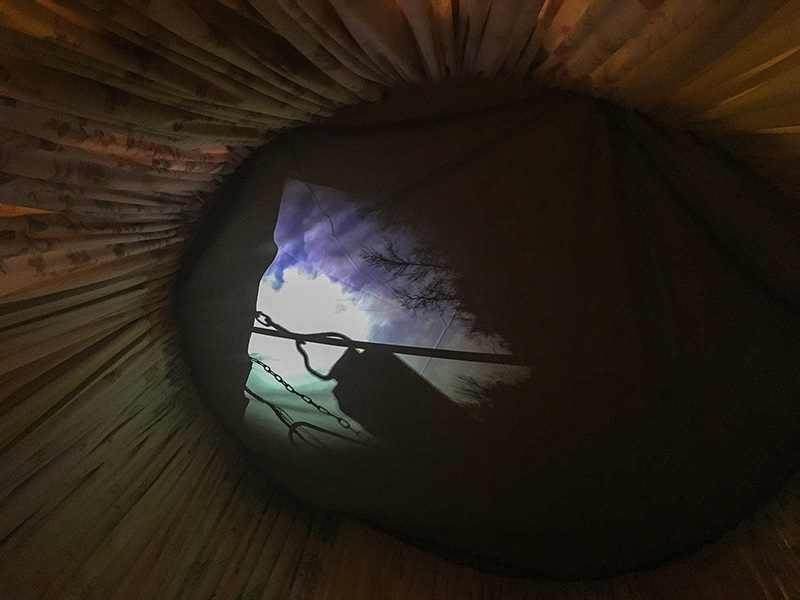 While I was at it, the video camera on the TV began projecting a video on the ceiling, so I lay down on my back, head on a pillow and watched the scenes go by. A child's eye view of a swing, a merry go round, leaves falling, a father putting on his tie.
I waited for the movie to repeat and took out my iPhone to catch some still shots. This is my second favorite image for the day.
If you are anywhere near southern Iowa this month, go see this fascinating art exhibit.
UPDATE, February 24: More about this art exhibit here.
Links
Series: Favorite Photos by Date – all about this series
The Last Week in Lamoni: "Picking Up the Pieces", An Art Exhibit by Julia Franklin