We were in Michigan visiting our daughter, Janae. We stopped at Bronson Park just like enough for me to do a portrait. This is my favorite image for January 19.
We stopped at Terrapin World Imports, one of our favorite shops in Kalamazoo. I did a quick set of overlapping images with my iPhone and stitched them together using the AutoStitch phone app to create a panoramic image. This is my third place image for this date.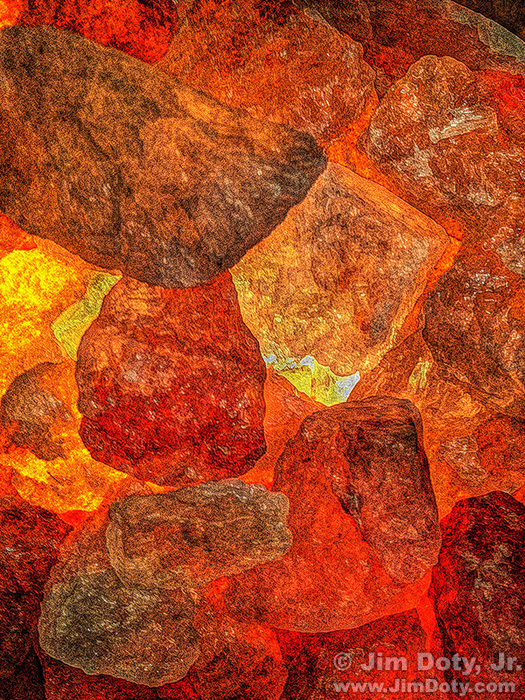 I found a lamp filled with Himalayan crystal salt blocks, back lit by the light inside the lamp. Up close they reminded me of chunks of hot lava. I did a closeup with my iPhone. This is my second place favorite image for this date.
Link
Series: Favorite Photos by Date – all about this series