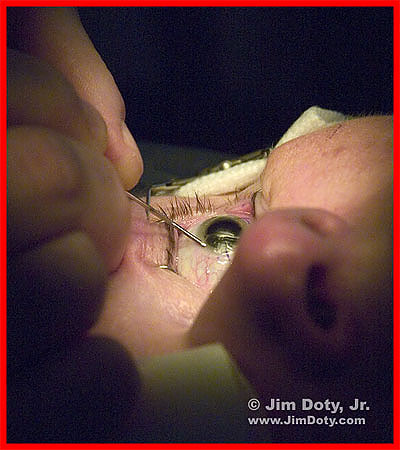 Eye surgery. Canon 10D "RAW" file converted with Photoshop.
Photo copyright (c) Jim Doty, Jr.
I have a love-hate relationship with "RAW" digital camera files. I love the capabilities inherent in RAW capture, but processing the files is such a pain. Several things have happened, no thanks to the camera manufacturers, to improve the situation.
to continue, click the page links at the right