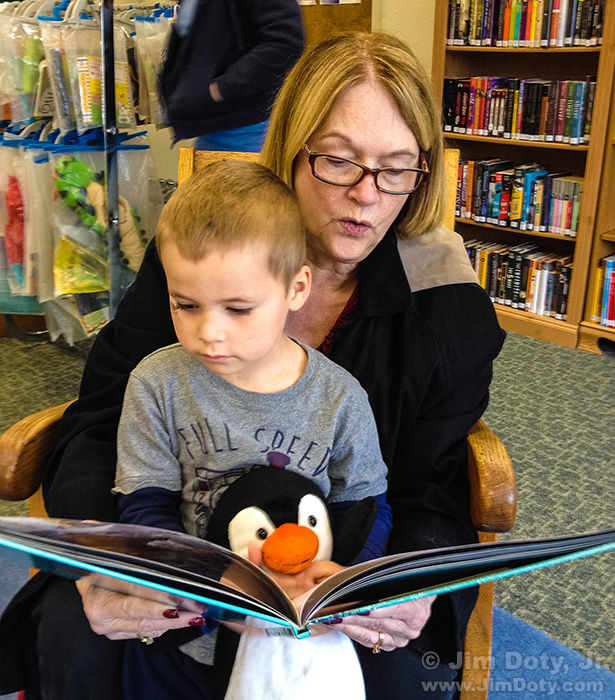 Melissa is reading to our grandson Terran at the public library. We started reading to our children when they were very young, and we have been doing the same for our grandchildren.
In addition to going to the library, owning books is a Doty thing and you will find thousands of books in our homes. This is my favorite image for March 12.
The Lamoni Public Library is a remarkably nice library for a town of 2,000+. I am impressed.
Taken later the same day, this is our grandson's cat, Scratch. This is my second favorite image for this date.
Link
Series: Favorite Photos by Date